Richmond is the name of one of the rest houses belonging to MPPP, the Majlis Perbandaran Pulau Pinang (Municipal Council of Penang Island). It is located on Penang Hill. Richmond is often rented out to the general public when it is not in use by the MPPP. Booking can be done through any division 2 officer or MPPP councillor, although for Southview, booking can only be done through a Division 1 officer.
The rental of the Richmond bunglow is just RM6.00 per night. That's for three fully furnished, airy rooms, each with two beds and attached bathrooms. It also has a fully equipped kitchen with separate cabinets for halal and non-halal utensils and cutlery. For enquiries, call MPPP at +604 2592041 or visit the MPPP website.
Update: 28 June, 2010
According to Ms Molly Ooi, a recent visitor to Richmond, the bungalow has since been spruced up and fully renovated. Molly went there on 19-20 June, 2010 with a group of friends from the Taman Sri Nibong Resident Association.
Photos from 19-20 June, 2010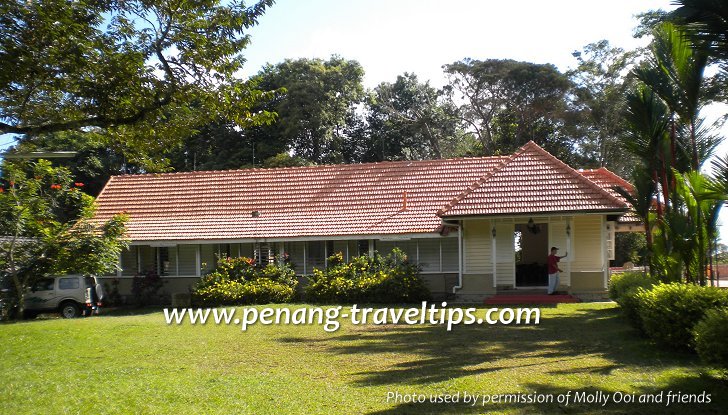 The newly renovated Richmond bungalow
Author: © Molly Ooi
Getting there
At time of writing (September 2008) the Penang Hill funicular train is again out of operation. Until the hill train is in operation again, the only two ways to Richmond is by either jeep or by hiking. On the jeep track, Richmond is one of the highest bungalows before reaching the top.
According to Molly Ooi, who went there on 19-20 June, 2010, the two ways to get up to Penang Hill is the same as before: by jeep and by hiking. Those wishing to go up by jeep should place their booking ahead. The Bellevue jeeps cost RM60 while private jeeps charge RM90. By taking the jeeps, you have the convenience of being dropped off in front of the bungalow.
To view more photos of Molly's trip, visit the Taman Sri Nibong Resident Association blog
What to see and do
Richmond is simply a holiday bungalow. Any form of activities has to be brought in. Usually, young people come here for "bungalow stay", and bring with them food and drinks, and play games on the lawn outside.
Other Bungalows on Penang Hill
Bel Retiro
The most prestigious property on Penang Hill
Convalescent Bungalow
One of the oldest rest houses on Penang Hill.
Moy Craig
One of the most beautiful bungalows on Penang Hill.
The Great Wall
Hill retreat on Penang Hill built by Khoo Sian Ewe.
Photos from 5 March, 2005

Richmond MPPP Rest House (5 March 2005)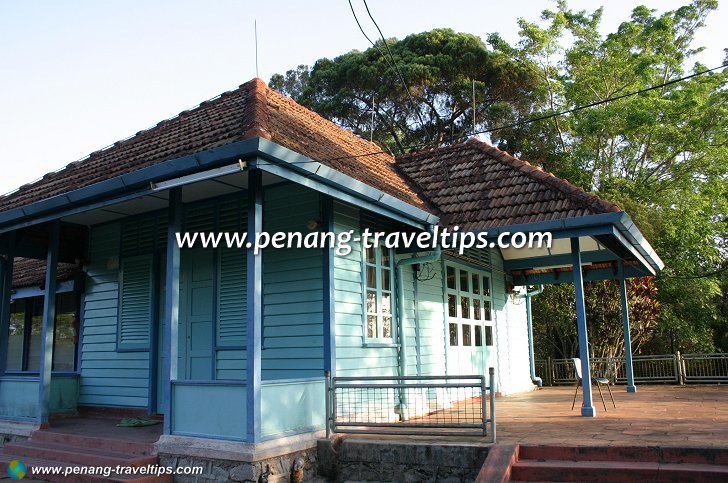 Another view of Richmond MPPP Rest House (5 March 2005)